The Red Door (TRD) – CREA Fellowship Program is designed to nurture young women leaders who are keen on driving positive change in the areas of disability, mental health, gender and sexuality. So many of us believe we have what it takes to change the world but simply don't know how and where to start. The Fellowship mentors ten young women, aged 30 and under, who want to make a difference in the world around them, but are looking for direction and a deeper understanding of the complexities of transformative social action. Bridging this gap between passion and meaningful action is at the core of our fellowship program. Equally important are ideas of empathy, humility, solidarity and self-awareness – and the Fellowship builds on these.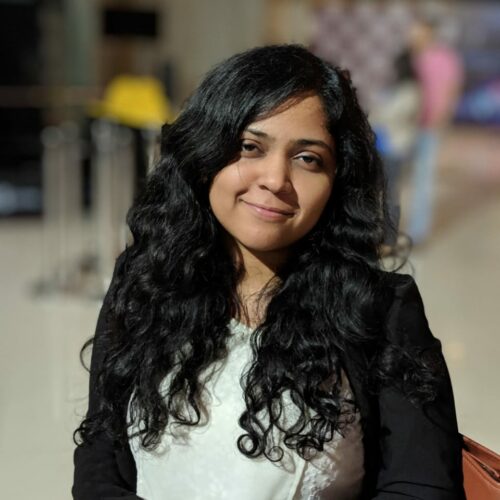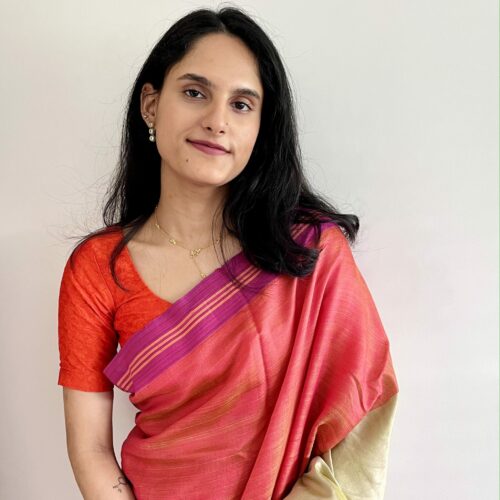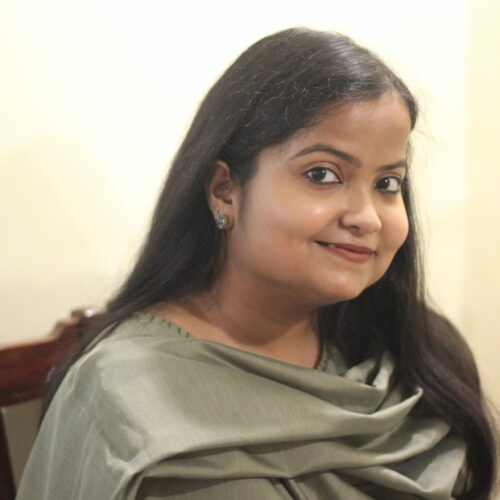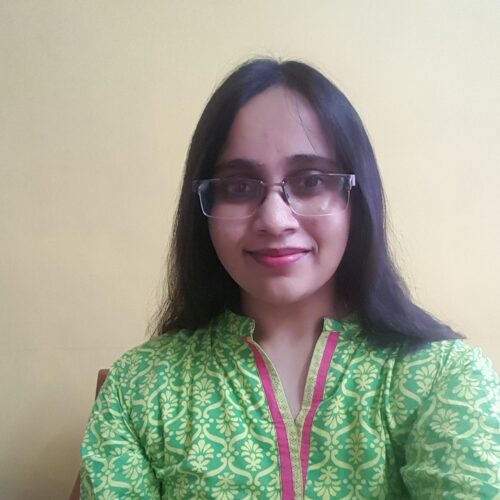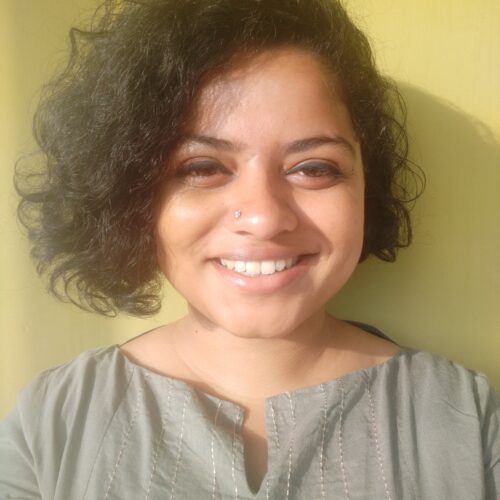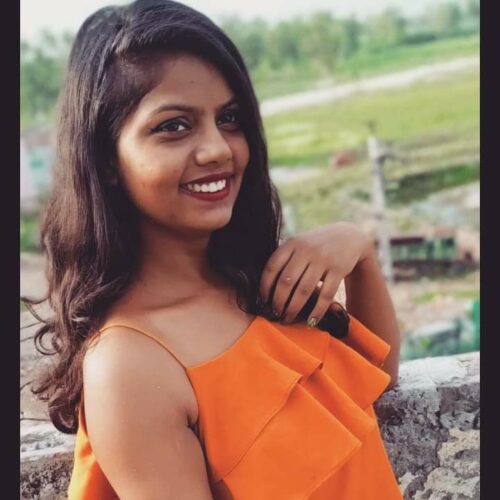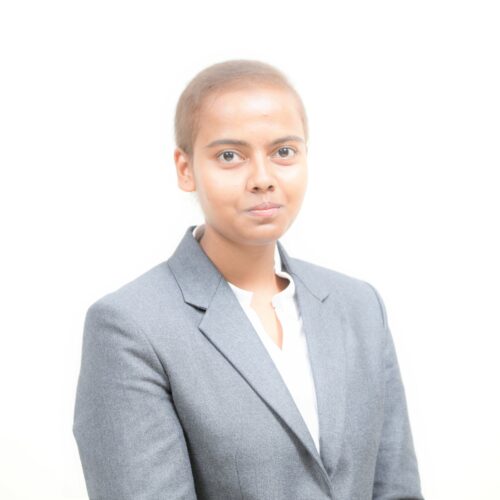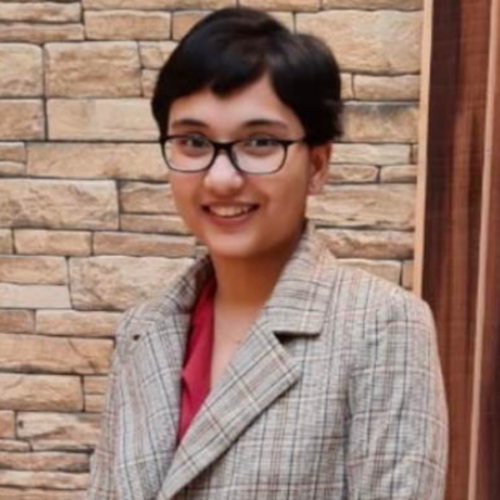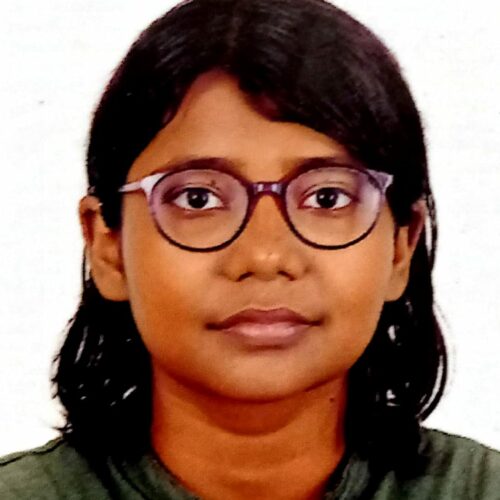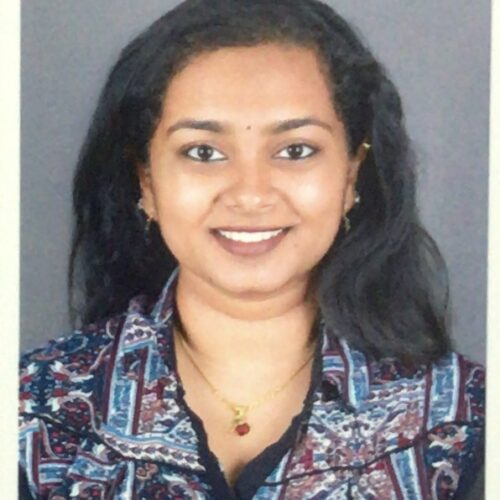 Gayatri Korgaonkar
Gayatri Korgaonkar is a professional wordsmith working in the development sector, presently associated with the Azim Premji Foundation. She is a law graduate, and passionate about human rights advocacy within the policy space. She deeply cares about issues related to mental health, disability and being LGBTQIA+, and wants to utilise her writing skills to help bring attention to these issues through public discourse.

Why Gayatri is excited to be a part of The Red Door Fellowship – I'm looking forward to meeting people who have been working to bring issues of vulnerable populations to the mainstream and learning from their insights.
Jayati Shah
Jayati Shah is a student of Psychology and is fascinated by the complexities of everyday human behaviour and interactions. She has recently obtained her undergraduate degree from Jesus and Mary College, University of Delhi. She is interested in exploring different facets of mental health, gender, sexuality, disability, race and their interplay. She has worked closely with children and young adults, providing support and awareness through socio-emotional learning-based initiatives. Through her postgraduate studies, she would like to focus on understanding mental health through a systemic and intersectional lens and aims to create an inclusive therapeutic space that is embedded in ideas of empathy, solidarity, self-awareness and social justice. 

Why Jayati is excited to be a part of The Red Door Fellowship – Being a fellow is a unique opportunity to be present in a space lead by empathy and compassion, that will help me learn, explore, and grow – thus transforming the shared vision for change into collaborative action.
Aakriti Gupta
Aakriti Gupta suffers from chronic depression, anxiety and psychosomatic disorder. She is an Electronics and Communication Engineering graduate from SRM University, Chennai. She has previously worked at Mu Sigma Business Solutions Pvt. Ltd., Bangalore as a Trainee Decision Scientist. As a child witness to domestic violence, Aakriti wants to work with children in similar situations of distress and abuse. She would like to work towards including mental health as an important part of child's primary health care.
Why Akriti is excited to be a part of The Red Door Fellowship – Being someone suffering from depression and anxiety, It's tagline 'Nothing about us, without us' compels me to share my experiences and ideas in helping others in distress.
Alankrita Datta
Alankrita Datta is a Master's student in Applied Psychology at Tata Institute of Social Sciences, Mumbai. She is passionate about addressing health disparities through intersectional healthcare and is particularly interested in feminist and Queer-affirmative mental health practices. Currently, she is training to be a counselling psychologist. In the future, she aspires to be involved at the confluence of community mental health, public health, interventions and implementation. She enjoys spending time with her cats, reading manga, and listening to 2000s pop-punk music.
Why Alankrita is excited to be a part of The Red Door Fellowship – I am excited to be a Fellow at The Red Door because I will not only learn about mental health, diversity, and advocacy, but I will also get the opportunity to put these learnings into practice through collaborative efforts amongst the TRD team members and the incoming cohort of Fellows.
Michelle Markos
Michelle Markos hails from Kerala originally but has spent the last 12 years in multiple places across the country for work and studies including the last 2 years where she has been based in the North East working on what she is most passionate about – Education in remote and challenging areas. She holds an undergraduate degree in Economics and Psychology from Sophia College for Women, Mumbai and a post graduate degree in MA Education from Azim Premji University, Bangalore and will always be up for a dialogue around the topic of education. Michelle is also an avid traveler and never skips an opportunity to meet new people and understand new perspectives. She is also very curious about learning and unlearning new things and it is her curiosity to better understand the topics of mental health, gender and sexuality that made her apply to this fellowship.
Why Michelle is excited to be a part of The Red Door Fellowship – Cannot wait to meet and learn, unlearn from the other wonderful women in the cohort and their journeys. 
Jyoti Dubey
Jyoti Dubey is from Delhi. She looks at herself as a social and political activist. She completed her Masters in Performance Practice (Dance) and B.A. in Political Science (H). She has worked with Asmita theatre group for last 2 years. As a political leader, she has worked with CYSS and AISA. Currently, she is working with the Delhi government as a District Secretary. She is also a Fellow at the She Runs Government Fellowship (Femme First  Foundation). During her college years, she worked with the Laadli Foundation,  Azad Foundation, the Delhi Commission for Women, etc. Her aspiration is to bring a change in the Indian political system and promote more women in parliament.

Why Jyoti is excited to be a part of The Red Door Fellowship – I'm a risk taker, who wants to challenge every situation. I'm also a very adventurous person who wants to explore everything in life. Last but not least, I'm a very honest and kind hearted person. I have always worked to bring positive change and harmony in society. I hope the Fellowship will allow me to understand better the circumstances I have grown up in, and understand the world through a new lens.
Mousumi Kabiraj
Mousumi Kabiraj works as a Senior Executive in the Programme Development Team of Indian Grameen Services (IGS) where she is responsible to craft proposals and scout project ideas for the development of the vulnerable communities of the society. One of the most joyous parts of her current role at IGS is that she is doing something innovative, aiming to solve complex social problems. Her vision is to work to better society and impact people's lives directly or indirectly, which will provide her with absolute job satisfaction. Being empathetic, she aims to understand other's perspectives and find ways to find common ground. The combination of Post Graduate Diploma in Forestry Management from Indian Institute of Forest Management, Bhopal, and Mathematics Honours in graduation stretches Mousumi's horizon to think analytically.
Why Mousumi is excited to be a part of The Red Door Fellowship – It will help me to draw intersectional perspectives attached to gender, sexuality, disability, and mental health and meld my academic knowledge with the practical world.
Mridula Sharma
Mridula Sharma is a research scholar and a writer. Her work has been accepted for publication by Oxford University Press, Routledge, Vernon Press, Delaware University Press, etc. She has presented papers at over 30 national and international conferences organised across the US, Europe, and Asia. As a writer, she has been selected for a range of fellowships and grant awards. Her academic work and creative practice inform her social advocacy.
Why Mridula is excited to be a part of The Red Door Fellowship – I am excited to be a part of The Red Door Fellowship to use my prior experience in academic and creative work to drive positive social change.
Monisha Gangasri
Monisha Gangasri is currently an empathetic listener intern at HearMe.app who believes in the possibility of hope and recovery through peer support and advocacy due to her own personal experiences with the same.
Why Monisha is excited to be a part of The Red Door Fellowship – To interact and learn from people who are working in the areas of disability, mental health, gender, and sexuality. 
Advaitha Rajamanohar
After an undergraduate degree in Electronics and Communication Engineering, Advaitha Rajamanohar made a decision to pursue her lifelong aim of being involved in teaching and mental health. Having been in the dance field from early childhood, she started her teaching career in an institution as a Co-Scholastic Expert for Dance and a STEM faculty at NPS International School. Working with children pushed her further to work on her foundations in mental health, following which she is now pursuing her Master of Arts degree in Psychology, specializing in Clinical Psychology. With time and experience, she hopes to be a mental health educator and clinical psychologist to help people heal and understand better, using art as a medium. She is always ready for new experiences and perspectives that would help her grow as a person because she believes that change is what makes everything in the universe(s) what it is.
Why Advaitha is excited to be a part of The Red Door Fellowship – I am thrilled to be a part of this fellowship and work with such inspiring minds. I am so looking forward to the next 6 months, to be learning from the team and the Peaceful Warrior children as well.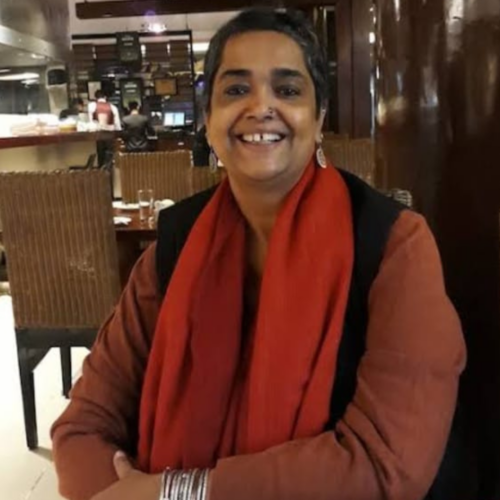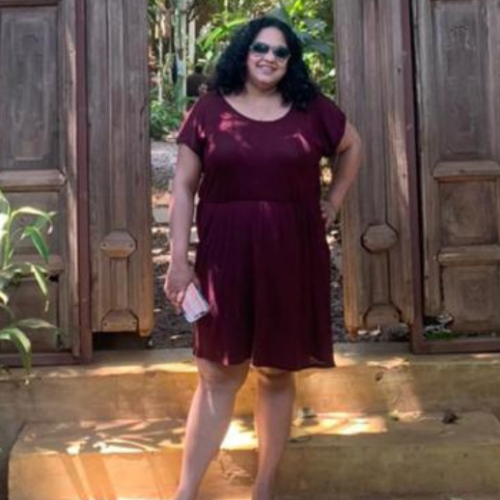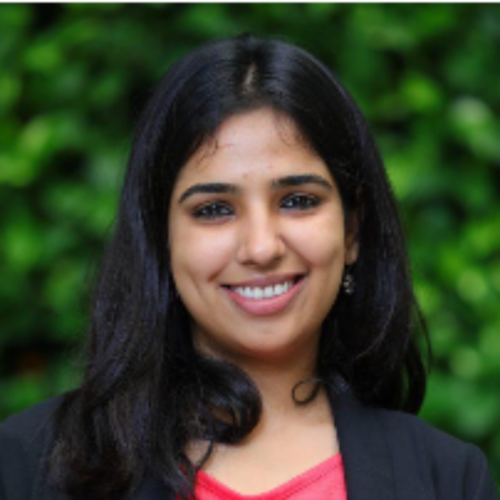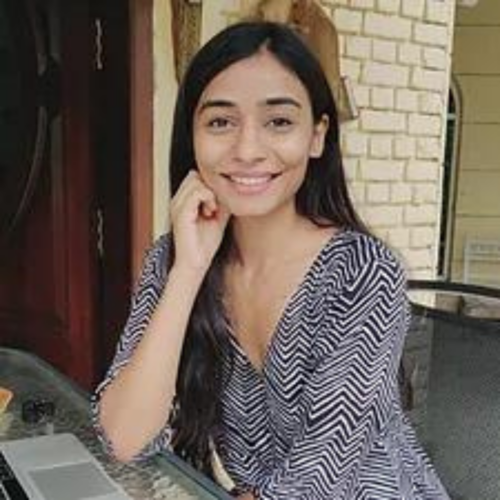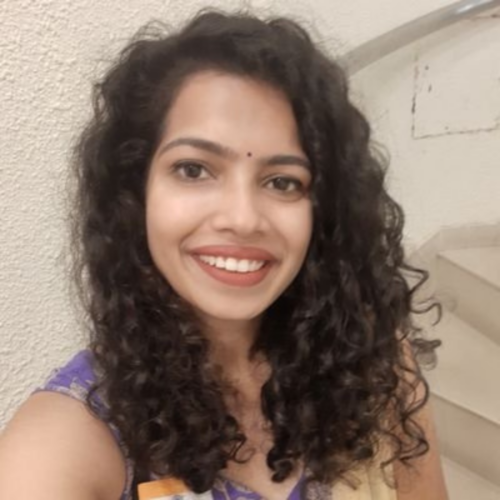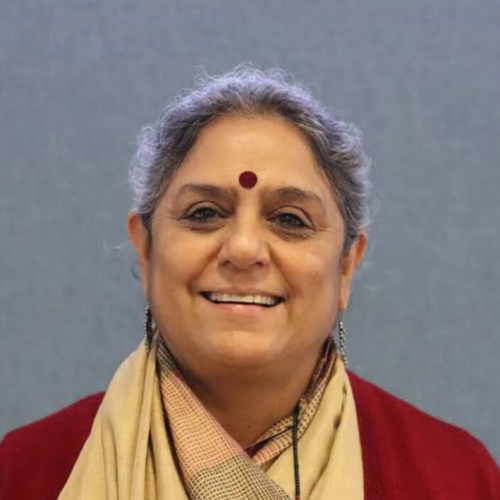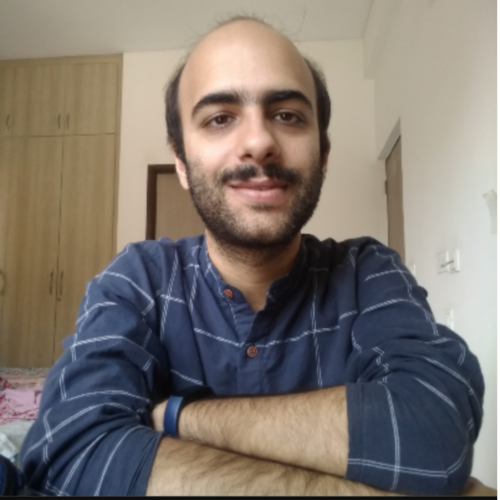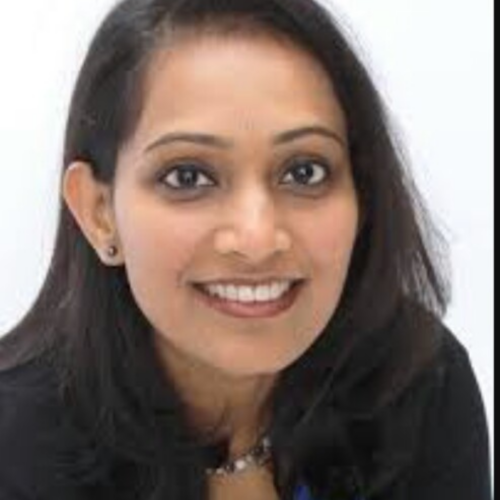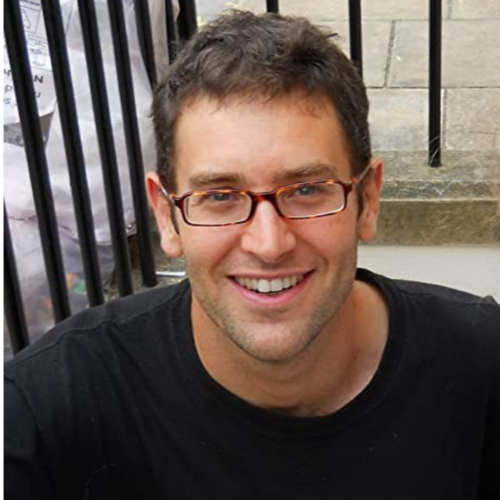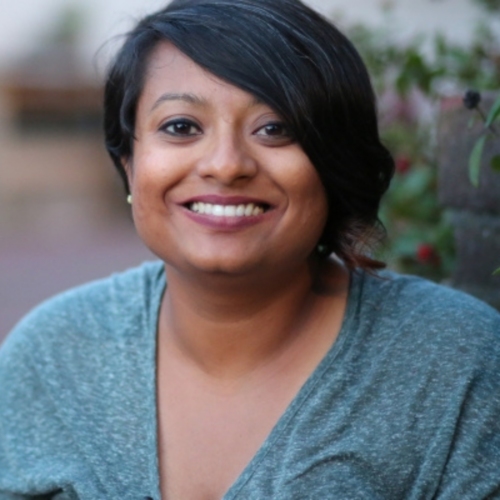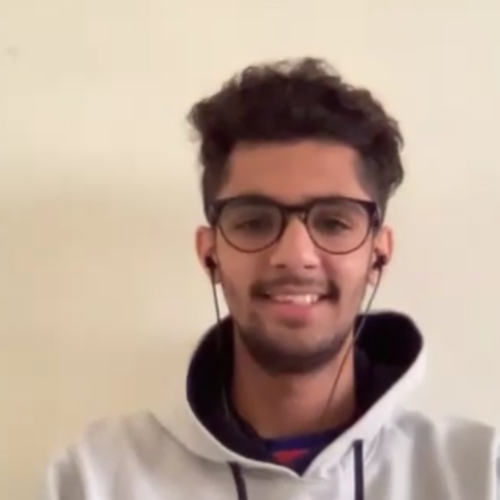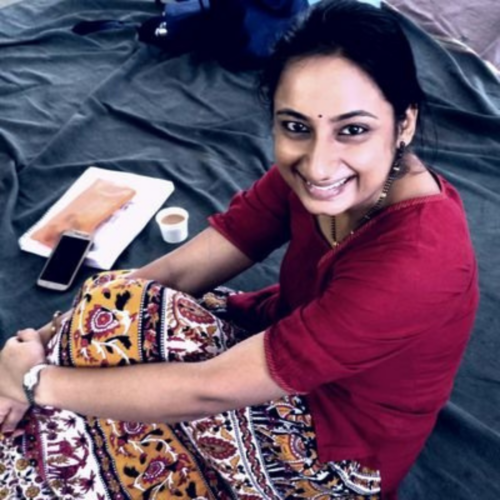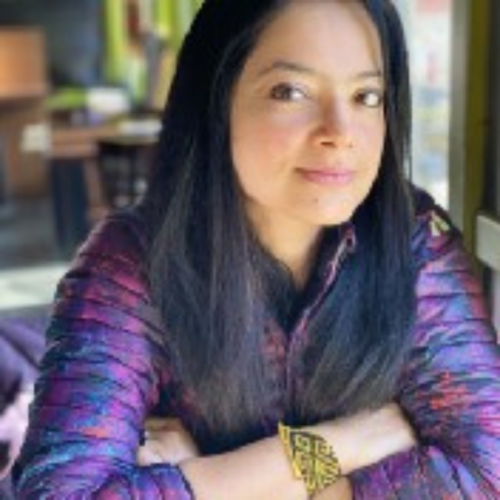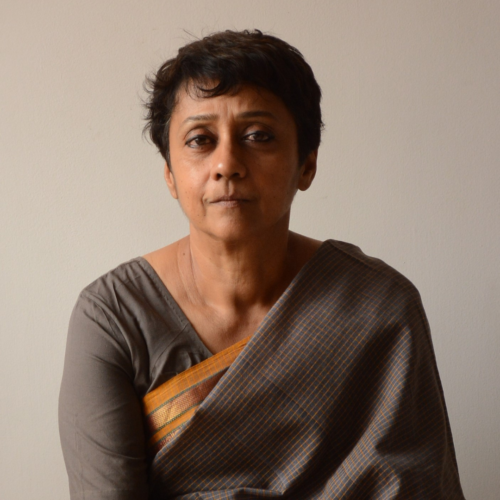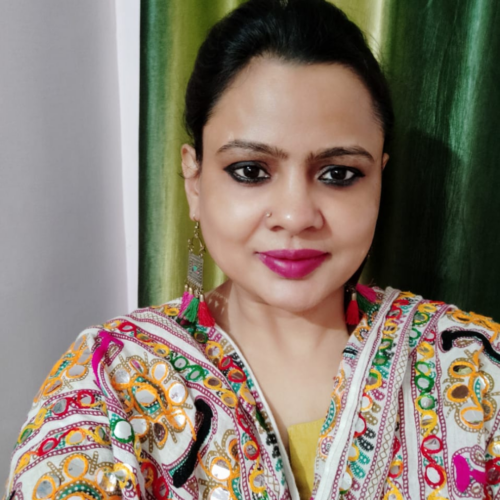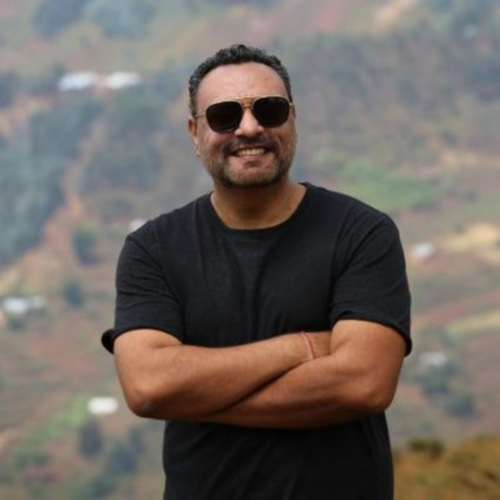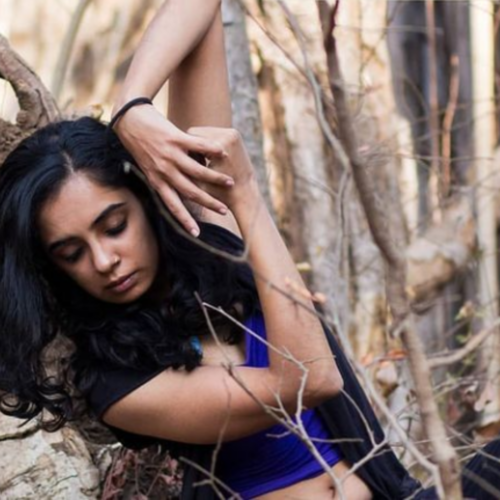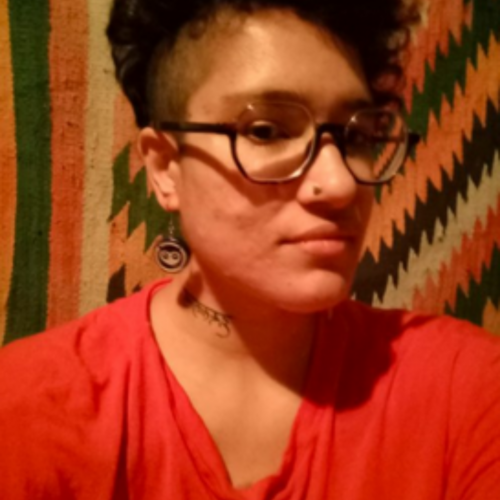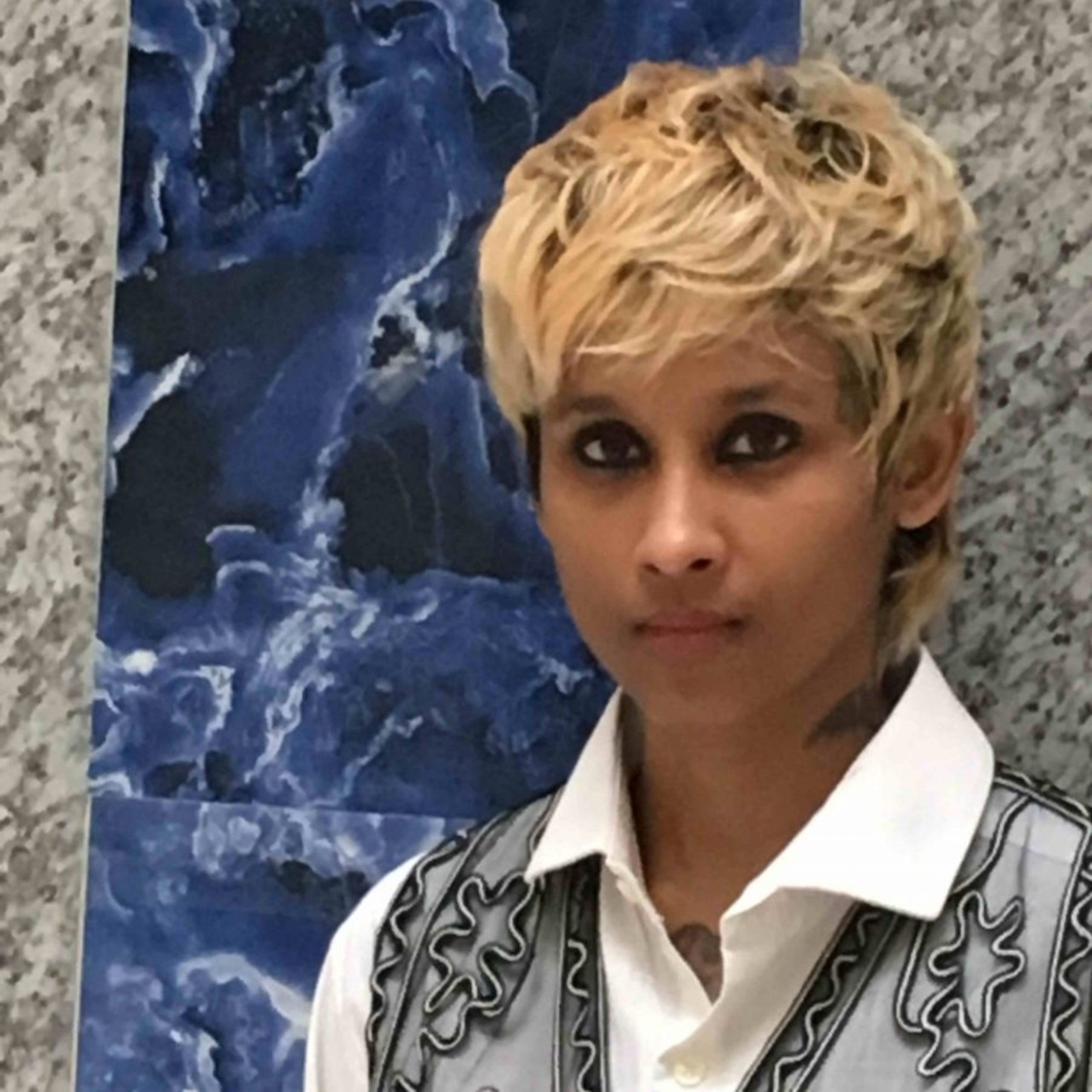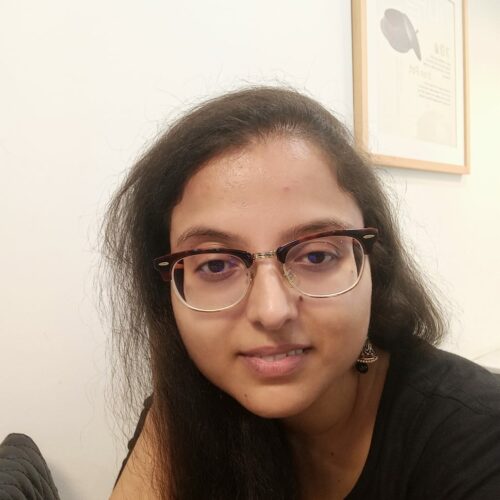 Pramada Menon
Pramada Menon is a queer feminist activist who has been actively involved in the social justice and women's human rights sector in India and internationally for more than two decades. She is the Co-founder of CREA and worked there as Director Programs from 2000 till 2008. She is now an independent consultant with a variety of organizations on issues of women's human rights, gender and sexuality, organizational change management and professional coaching. Pramada is also a stand up performance artist. She has traveled to multiple cities with her show – Fat, Feminist and Free.
Kalika Sood
Kalika is a Digital Media and Communications consultant. Changing gears from a corporate job in Shenzhen, China, she dived into the digital space in 2016 as a content writer and went on to head Social Media and Content for a healthcare startup, a luxury concierge service and various lifestyle brands. Since April, 2020, Kalika's focus has been on setting up an independent Digital Communications agency that'll empower her clients to build an online presence for their ventures, which she believes is not only essential for them to function and grow, but to establish credibility too.
Yusra Khan
Yusra is the Founder & Director at Yellow Streets, a sports for change initiative that works with underprivileged children and young people to build their aspirations and emotional intelligence, by using Rugby and allied activities. She has also worked with other social start-ups within various facets of children, youth development and social entrepreneurship. Powerful experiences have shaped her individuality which re-affirmed her belief in the inherent human capacity to be exceptional.
Dr. Sneha Rooh
Dr Sneha Rooh is a Palliative Physician, somatic and arts-based therapist. She is the founder of Orikalankini- an organisation that is changing narratives around menstruation and sexuality in India through art and dialogue. Dr Sneha is passionate about helping people bring about personal and social change with an embodied and systemic approach.
Radhika Mittal
Radhika Mittal is the Founder & Director of Super School India (SSI), an education initiative focused on designing solutions for the most pressing needs of under-resourced youth communities of India. SSI's programs offer necessary tools to enhance the youth's academic and career skills and promote them to participate responsibly and respectfully in gendered interactions while maintaining empathy and awareness of socio-legal etiquette. Since 2015, Radhika has designed multiple education projects in India. Radhika believes strongly in and advocates career skills & sex education as strong realistic solutions to achieve gender equality and safety.
Daphne Vallado
Daphne is a Program Manager at Tata Trusts. She has worked for over 10 years across sectors such as risk consulting, public policy, media & entertainment and social development. Previously, she was associated with a liberal public policy think tank where she travelled throughout India and spoke to students about solutions to public policy challenges. Daphne aims to leverage her experience and passion within the social sector to pursue projects with a focus on market-based approaches to tackle problems of inclusive growth and sustainable development.
Dr Poonam Batra
Dr Poonam Batra is a retired Professor of Education at the Central Institute of Education, University of Delhi, where she established the Bachelor of Elementary Education (B. El. Ed.) course. The major areas of her professional focus include public policy in education; curriculum and pedagogy; social psychology of education, teacher education and gender studies. Professor Batra has co-authored several key education policy documents in India. Her recent research examines the imperatives of comparative education from a South Asian perspective; and the politics of school and teacher education reform.
Pankaj Suneja
Pankaj Suneja is a practising counsellor and psychotherapist and has also taught Psychology to senior students. He found himself inclined towards building relationships with special kids and stressed on collaborative engagement. The teaching of psychology enabled him to engage humanistically and experientially in the classrooms and focus on building the teacher-student relationship. At present, Pankaj works as a counsellor with Blue Circle in Shiv Nadar University where he holds psychotherapy sessions in person-centred and relational orientation and also facilitates support groups for young adults.
Dr. Aruna Tummala
Dr Aruna is a board-certified adult and geriatric psychiatrist and founder of Trinergy Health in New Berlin, WI. She is also certified in Integrative and Holistic Medicine and has received training in Functional Medicine and Ayurveda. She obtained her MD in Psychiatry in 2003 from National Institute of Mental Health and Neuro Sciences (NIMHANS), Bangalore, India. Inspired by the realization that conventional psychiatry has become a linear, medication-dependent, symptoms-based model with little to offer the millions of people struggling with mental illness, Dr Tummala turned to Integrative Psychiatry, fully embracing its patient-centred, collaborative care approach. She embraces an innovative, mind-body-spirit approach that combines the science of modern medicine with the wisdom of ancient medicine to address the root causes of physiological symptoms.
Daniel Mackler
Daniel Mackler is a former psychotherapist and presently a musician, filmmaker, Youtuber, and writer based in New York. He is most widely known for his film series including the 2008 documentary Take These Broken Wings, on recovery from schizophrenia without medication, and the 2011 documentaries Healing Homes and Open Dialogue, both on alternative treatment programs for psychosis. He is also the co-author of the 2010 book A Way Out of Madness, and the co-editor of Beyond Medication. Daniel sees our world growing more pathological, confused and disturbed by the vagaries of modern living, yet he writes with great hope – both for individual and collective healing, and offers a new perspective – on relationships, parenting, family systems, on manifesting the best of ourselves, and the future of our species.
Trina Talukdar
Trina envisions a world where society is being developed by the most unlikely leaders from unlikely places. In order to find and nurture these leaders, Trina co-founded Kranti, an organisation that transforms girls from Mumbai's Red Light Areas into agents of social change. As Director of Venture and Fellowship for Ashoka, South Asia, Trina searched, selected, celebrated and supported the leading social entrepreneurs of our times to scale their work globally.
Karan & Fiza
The Peaceful Warriors (PW) program works in partnership with community schools, with a focus on empowering children who come from difficult and disadvantaged backgrounds battling issues of identity, gender, sexuality and mental health. The program takes a Social-Emotional Learning (SEL) approach to engaging with at-risk children, meeting them where they are developmentally. We prioritise listening to them – their concerns, their questions, and stories about their lives, with respect and without judgement. This spirit of mutual respect has allowed us to initiate discussions around the sensitive topics of sex, consent, bullying and abuse, and around their experiences of fear, insecurity and distress. The breakthroughs we've had through these difficult conversations are what truly crown our program.
Aishwarya Manjunath
Aishwarya M is a language and literacy teacher who began work with The Red Door in 2015. Her work alongside Reshma, our co-founder, involved teaching gender, sex, sexuality education, and creating a safe, bully-free space in her classroom. She currently works as a creative writing teacher and provides remedial instruction to students with difficulties in reading, writing, and spelling English. She also creates custom professional development sessions and consults with parents and teachers. To know more about her work, find her on Twitter @teachingtenets or visit her website teachingtenets.wordpress.com.
Dr. Pongkhi Bujorbarua
Dr. Pongkhi Bujorbarua has a Ph.D. in Educational Psychology from the University of Washington, Seattle. She works with the refugee population in the United States, focusing on the mental health issues (PTSD, anxiety, depression, etc.) of children coping with traumatic experiences. She is a social researcher in the United States, and her past experience includes working as a statistician at the University of Southern California.
Dr. Bhargavi Davar
Dr. Bhargavi V Davar is the Executive Director at Transforming Communities for Inclusion (TCI) of persons with psychosocial disabilities. She is also the founder of Bapu Trust, Pune. Her work through these organizations is to advocate for the full realization of all human rights for persons with psychosocial disabilities, especially the right to live in the community. Dr. Davar has also done seminal academic work on gender, culture, and disability studies, and the basis for the modern mental health policy frames in Asia.
Gulista Rajput
Gulista Rajput is an Educational Domain and Development professional. She was introduced to social work and service to society at a very young age. Despite resistance, she believed that the role of a social worker is to serve and delegate to individuals, groups, and communities who face social injustice, inequality, and other forms of abuse.
Rajat Madhok
Rajat has worked in Digital and Strategic Communications for nearly two decades in all its mediums including TV, Radio, Print, Content Development, Web and Social Media Engagement, Public Advocacy Campaigns, Films and much more. Of this, 13 years have been with the United Nations Children's Fund in some of the most difficult humanitarian settings like Yemen and Afghanistan, in fast paced development environments like Rwanda and in the uniquely diverse region of South Asia, where the bulk of the world's population lives.
Janhavii Pathak
Janhavii Pathak is an independent contemporary dancer who specializes in movement therapy. She believes her workshops help women and girls question unrealistic societal expectations that lead to body shaming.
Shivangi Agarwal
Shivangi's zine making workshop embodied the spirit with which she approaches art – as a means of mobilising for justice and of building a community of shared ideals. The self- explorative nature of zine making allowed Fellows to delve deep into the causes that they care about the most and the perceptions they hold about themselves and the world.
Reshma Valliapan
Reshma Valliappan, also known as Val Resh (born 1980), is an artist-activist for a number of issues related to mental health, disability, sexuality and human rights. She is the protagonist of the Public Service Broadcasting Trust PSBT documentary "A Drop of Sunshine" which is based on her true story of recovery and living with schizophrenia without medications which has been the subject of controversy till date. Being compared to John Forbes Nash Jr. as A beautiful mind, yet again she is an artist with a beat of her own. Her book, an autobiographical account of her life before being diagnosed with schizophrenia, is "Fallen, Standing: My Life as a Schizophrenist", published by Women Unlimited. It is the first of its kind on schizophrenia, shedding light on the issues of stigma, human rights, legal rights and what it means to live without medications.
Ayushi Bhatt
Ayushi has specialised in Education from the Azim Premji University and comes with considerable experience of working in the education sector as Program Designer and Manager of CSR projects. She comes with the experience of program design and implementation on a large scale across diverse demographics. She brings to the fellowship insights on the process of conceptualization to ground implementation.
We are back with the 2nd year of TRD-CREA Fellowship.  We are looking for doers – people who aren't afraid to get on the ground and do something about issues that make them uncomfortable. If you are truly committed to making a difference and to take on the many challenges you're likely to face in the process, this fellowship is for you! 
We welcome people who have had it rough. If you've found it difficult to blend in because of how different you are, this fellowship will celebrate your uniqueness and help turn it into a strength.
If you're convinced that all you need to be able to transform your passion for social change into action is some guidance and direction, do apply! This fellowship is for you.
Last date for applying for the Fellowship: August 1st, 2022