Compassion & Resilience Fellowship
We offer the FUR-TRD Compassion and Resilience Fellowship since 2022 in partnership with The Foundation for Universal Responsibility (FUR) of His Holiness The Dalai Lama. 
Designed as a 3-month virtual program, the Compassion and Resilience Fellowship addresses an exigency made visible by the Covid pandemic and its psychological fallout– the need to systematically prepare for an increasingly volatile and unpredictable future.
The Fellowship provides 20 individuals between 21 and 30 years the opportunity to enhance their psycho-social skills and get future-ready! They are divided into two batches that go through the program in a span of 3 months each.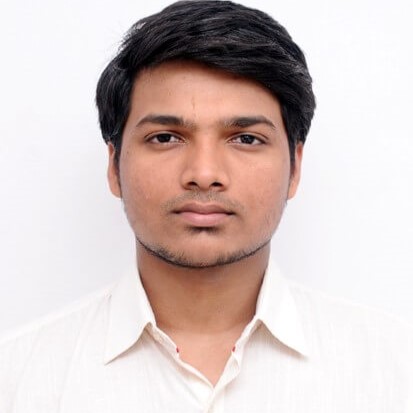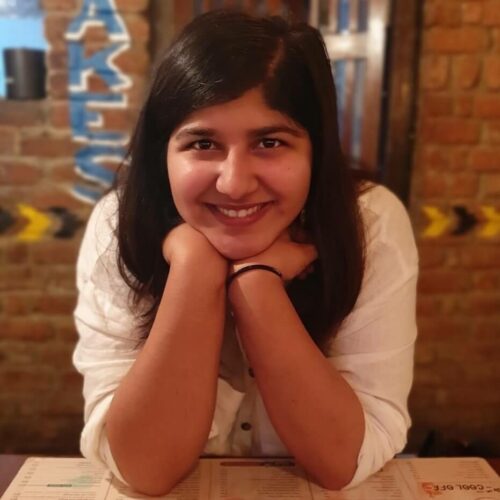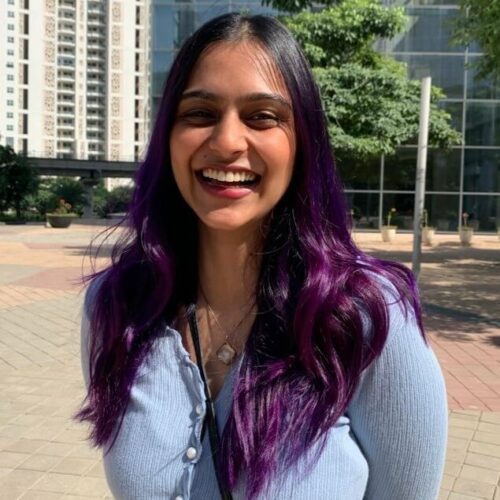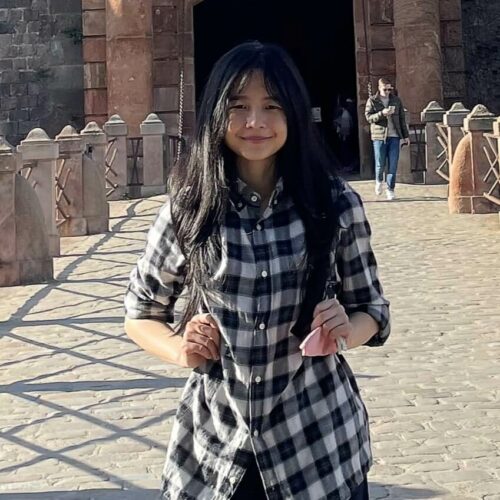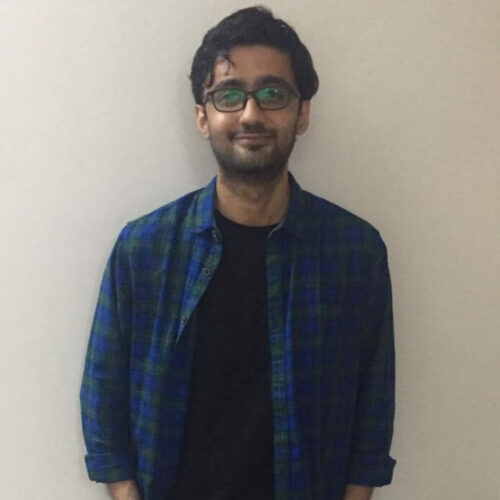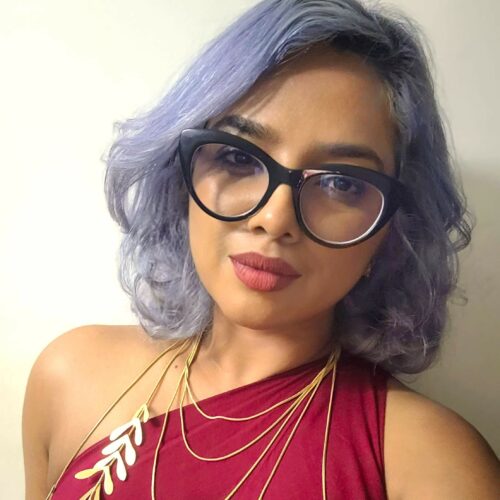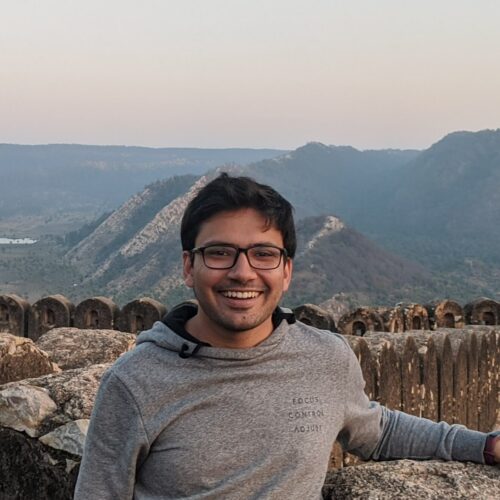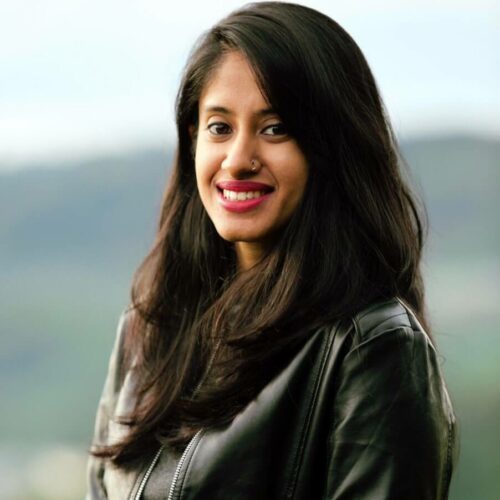 Sumit Mishra
Intro: Sumit has always been fascinated by how actions lead to consequences, intended occasionally, unintended always. He wishes to see a world with peace, respect for nature and universal brotherhood at the centre.
Bio: Hailing from the vibrant city of Varanasi, India, Sumit Mishra is a Management Consultant who studied Mechanical Engineering at IIT Delhi and went on to work as an investment banker. Following his passion to bring a positive impact on the world, he has led various education initiatives to teach children, climate initiatives for resource conservation, and wildlife protection and also helps international NGOs in navigating various problems. He strongly believes in the theory of evolution and the interconnectedness of all things on the planet.
He believes that the fellowship is uniquely trying to develop resilience by drawing inspiration from Psychology and Buddhism, which is going to be very necessary for this VUCA world.
Shivanji Rajiv Puri
Intro: Shivangi is a full-time Social Worker and a part-time doodler, painter, listener of podcasts, learner of new things with a new found love for cats.
Bio: A trauma-informed Restorative Practices practitioner with experience in institutional spaces including prisons and Child Care Institutions, Shivangi is a Social Worker with a Masters degree from the Tata Institute of Social Sciences, Mumbai in Social Work, with a specialization in Criminology and Justice. She has been a part of the team at Enfold where she worked with both children in need of care and protection and children alleged to be in conflict with the law in childcare institutions. She has also contributed to research and writing in the area of child rights, justice and restorative practices. While she's not working, she likes to doodle, paint, listen to podcasts, learn new things and lately has found a new love for cats.
Azade Youhan Aria
Intro: Being as kind to herself as she is to others has given Azade a fresh perspective on life. She hopes to apply everything she learns to the spaces around her while continuing to learn more about herself.
Bio: A liberal arts enthusiast hailing from Delhi, Azade leads a fairly sheltered lifestyle but has come to realize the importance of emotional intelligence through a liberal arts education. She hopes to create meaningful impact with everything she does, which explains her current position as a Digital Brand Manager at rePurpose Global, the world's leading plastic action platform. Her experiences, both good and bad, have shaped her into the person she is today. However, she strongly believes that there is always room to grow and it's never too late to start being kind to those around us.
Taw Yalla
Intro: A woman trying to figure out her place in the world and attempting to live by the words, "All things that satisfy our instincts only satisfy the animal in us". 
Bio: Taw Yalla, a Nyishi woman from Arunachal Pradesh, with a Master's degree in Ancient Indian History, Culture and Archaeology from St. Xavier's College, Mumbai and a Bachelor's degree in Economics, History and Political Science from Christ University, Bangalore is currently an archivist for DAG. She wishes to pursue a PhD that studies to preserve the cultural heritage of North East India and its tribal communities. Her hobbies include reading and watching anime. She lives by the philosopher Confucius' words: "If you are the smartest person in a room, then you are in the wrong room".
She hopes this will be a program that helps her become a better human.
Kavit Prakash Shah
Intro: A philosophy graduate who doesn't know any philosophy, Kavit holds passionate (albeit unpopular) opinions on movies, TV shows, music and pro wrestling. The most interesting thing about him (as he points out) is that he once nearly died but somehow didn't.
Bio: A 30-year-old philosophy graduate, Kavit is passionate about movies, TV/web series, and (more recently) pro-wrestling to the extent that one could consider it his hobby. He feels fairly strongly about his taste in music as well. Facing a fair amount of trouble with his professional life after graduation, as a result of not knowing what to do, coupled with other factors, he has held down a fair amount of jobs, not lasting too long at most of them. In his personal life, he has suffered from depression, self-hatred, and self-esteem issues for the last 8 years, on and off, mostly on. Currently, he is doing his Masters in HR management, in hopes of making up for the lost (or lived on his own terms) time.
He is excited to be a part of the fellowship because he is very keen on finding new perspectives through which people can view their lives. 
Merryn John Tharakan
Intro: Learning to embrace change and growth by bridging her inner dichotomy and trying to find love, joy, validation and acceptance within, so that she can one day come home to herself.
Bio: Merryn is starting her life over from scratch. In the process, she is learning to embrace change and growth by bridging the struggle within — tempering her frantic 'doing' energy with the calm of just 'being'; navigating her boundaries by saying 'no' without guilt and 'yes' without fear, while trying to be courageous enough to follow through despite her discomfort; holding herself accountable for her actions without wallowing in self-pity and shame; and allowing herself to have an unquenchable thirst for what she wants while being grateful for what she has, with the understanding that they can both coexist without greed. She has spent the better part of her life trying to find home in other people. She is learning to find love, joy, validation and acceptance within, so that one day she discovers the home within her.
She is looking forward to learning how a systematic approach in unlocking our inherent individual capacity for resilience can be expanded to the larger collective, to enable us all to lead with compassion in this increasingly cruel and tumultuous world.
Tehjaswin K M
Intro: Tehjaswin is like the budding flower experiencing the sun, rain, wind and dew for the very first time, wanting to ensure his ripening into a sweet fruit through his journey. 
Bio: An excellent tea maker with a love for cycling and treks, Tehjaswin Kalamani Mani, is a Social Sciences graduate currently working as a Research Intern. He chose the subject because of his intrigue for the people around him and the society we live in. He can be usually found mulling over his guilt pile of books and wondering what goes in this little head of ours and the world of difference it makes in our interaction with the world.
Sahil Mahajan
Intro: A computer engineer turned psychologist, Sahil is studying the convergence of philosophy and psychology with a keen interest in Buddhism.
Bio: Sahil, a former computer engineer, is currently a psychologist exploring the intersection of philosophy and psychology. While reading philosophy, he discovered the similarity between postmodern thought, skepticism of David Hume/Wittgenstein and Mahayana Buddhism, much to his surprise. Now he finds himself interested in knowing more about Buddhist practices developed over the centuries to attain the larger philosophical aim, developing compassion being one of them. He is also interested in comparing Buddhist approach to the psyche with that of already established therapeutic schools in mainstream psychology like psychoanalysis and existential therapy.
Niveadha N
Intro: Niveadha is a child psychologist and special educator with a relentless passion for helping children live a much better life. Curling up in corners with books and freshly brewed tea, as well as yoga, are some of her favourite things to do.
Bio: With a triple degree in Literature, Journalism, and Psychology, and a master's in Psychology, Niveadha entered the workforce to passionately guide children towards a healthier mental state. She works as a special educator and child psychologist in Bangalore. She is recognized across her organization for her passion, commitment, and reliability. Her work with parent training has generated a positive impact. Being an enthusiastic learner, she pursues everything she sets her eyes on with zeal. At the moment, she is a yoga instructor and an ardent reader. 
She thinks that the best way to learn is to have one's ideas and thoughts challenged. The fellowship does exactly that. So, how could she not pursue it?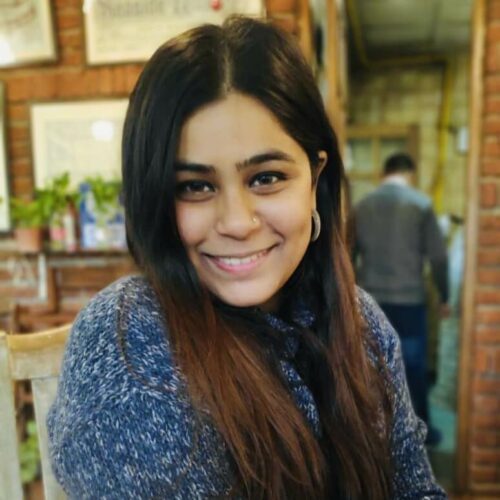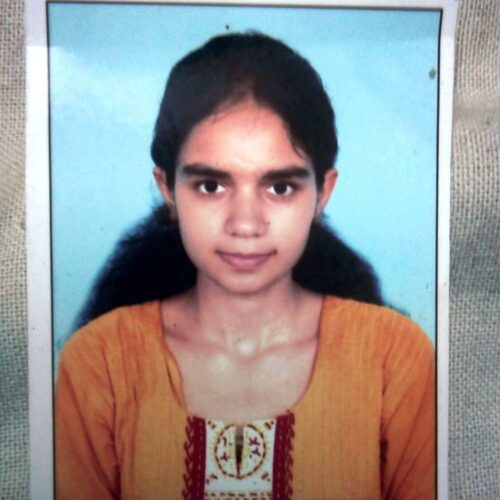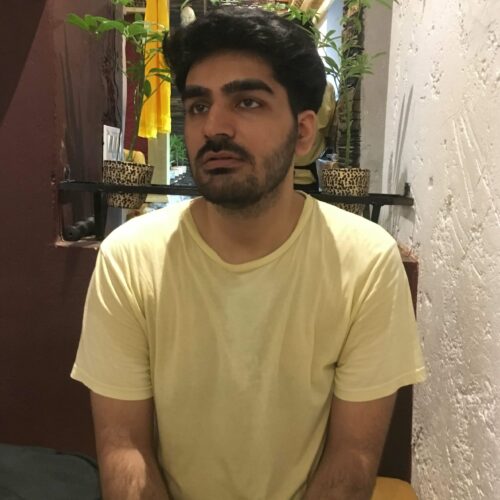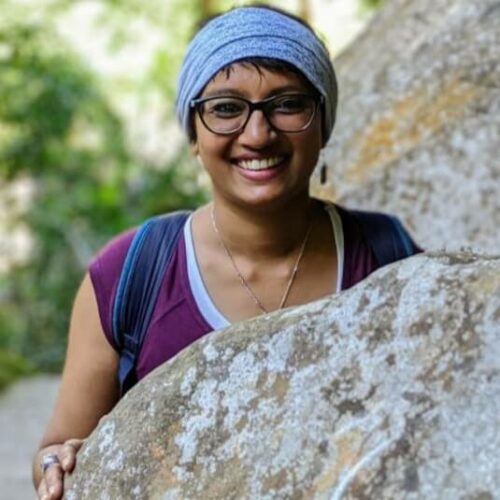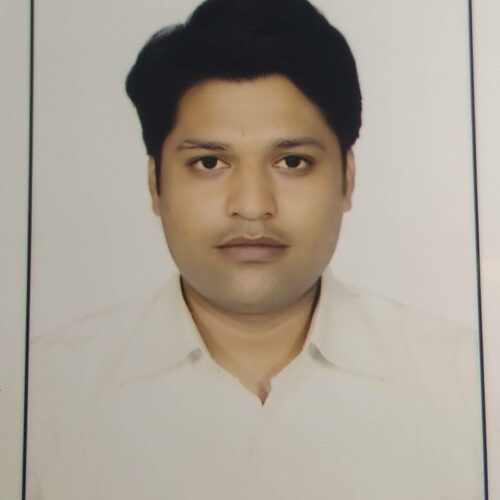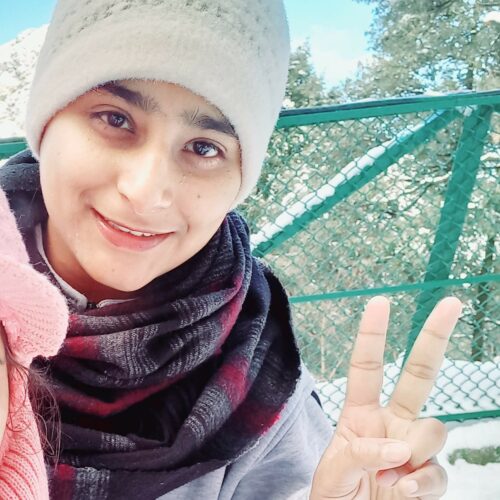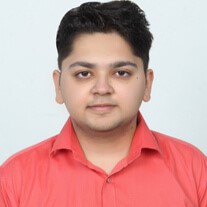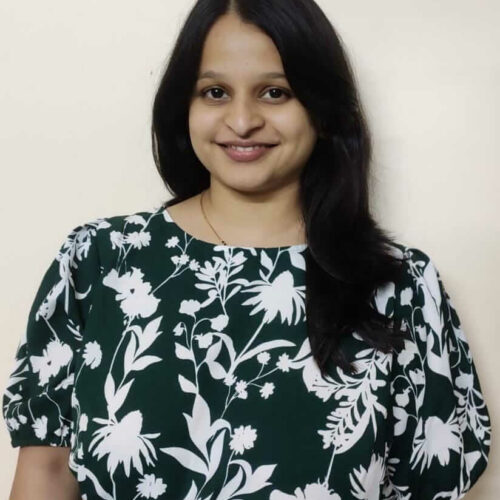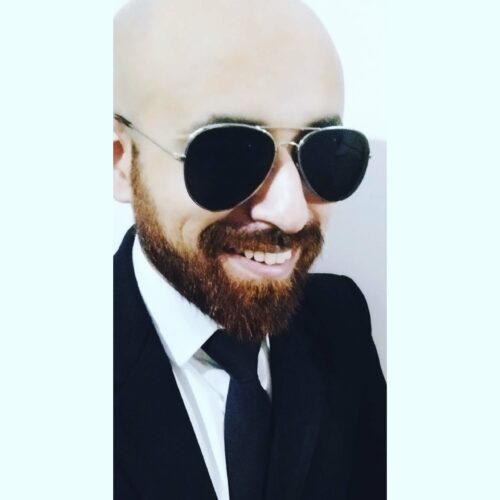 Sheryll Prabhakar Rayan
Intro: Sheryll endeavours to help individuals develop self-awareness and a positive self-regard. Her philosophy in life is that no matter what the world makes you think, believe in the magic you hold within.
Bio: Sheryll, a Counsellor in private practice at present, is a certified practitioner of counselling with a Masters in Counselling Psychology. She addresses the emotional and behavioural needs of adolescents and young adults on the daily. In addition to this, she is also a Neuro Linguistic Practitioner, QPR Suicide Prevention Gatekeeper, Master Hypnotist and a practitioner of self-hypnosis.
Madhavi P
Intro: An aspiring policy maker, Madhavi has just started her spiritual journey to explore herself emotionally and mentally. 
Bio: Madhavi, a social science graduate currently studying development studies, hails from the city of Hyderabad. She has a keen interest in music and badminton. She believes compassion and optimism to be her strongest pursuits with a firm belief in God. 
She believes the compassion and resilience fellowship will help her inner self and enhance her emotional well-being. 
Ketan Dua
Intro: Ketan Dua is presently engaged as a freelance multimedia producer. His areas of interest include space research, exploration and social sciences. He likes experimenting with images and sound, and exploring his multifaceted interests on audio-visual productions. 
Bio: Ketan Dua is an actor, and a self-learning practicing filmmaker. Born and brought up in New Delhi, India, he harbors a general curiosity about everything and grew up ruminating about human behavior and the world around. A deep love for space research and exploration led him to studying hard sciences as an undergraduate. Around the same time, exposure to professional theatre and international cinema ignited a deeply fostered love for fine arts. He has received training in physical theatre. His past works include designing and facilitating a visual literacy workshop program with Lightcube and The Community Library Project. Presently engaged as a freelance multimedia producer, he likes to experiment with images and sound, and exploring his multifaceted interests on audio-visual and theatrical productions.
As a Compassion & Resilience Fellow 2022, he is looking forward to engaging with and learning from the other participants, and to collectively further our understanding of ourselves and the vast universe we exist within.
Ophelia Lobo
Intro: A seeker of truth in this short journey of life, Ophelia is here to unlearn and relearn, to persist and endure, to change and grow. If there is anything she owes to herself and others, it is the evolution of her human spirit.
Bio: Having always been intrigued by the human mind and its capacities, Ophelia decided to take up Psychology in college. Besides what academia had to offer, she realized that just a cerebral understanding wasn't enough; she needed to gain a nuanced understanding of certain innate ethics we are all wired with – compassion, forgiveness, love and kindness, and why it has gotten so difficult for humans to operate from these values. She noticed how a disconnection from thesevalues have been the cause of our suffering today. Her purpose has and will always be to understand herself, do her inner work, observe what the mind has to offer, and sit with that, compassionately and lovingly. In denying any of this, she believes that we set ourselves up for disconnection. Today, she not only works as a mental health professional, but also teaches language as an educator. She hopes to offer her best self in this journey and to keep evolving; which is the only constant.
Siddhant Singh
Intro: An NCC leader and a Scholar at Delhi University, Siddhant is well-experienced with life and its ways. His hobbies include swimming, cooking & reading books.
Bio: Siddhant is a Research Scholar at the University of Delhi. Born and brought up in Varanasi, he completed his Post Graduation in Political Science from Mahatma Gandhi Kashi Vidyapeeth, Varanasi. As a Leader in NCC air wing, he has enough experience in dealing with admin related issues and decision making. He was responsible for planning national camps and managing tours for cadets. During his internal semesters in graduation, he participated in various University groups focusing on leading current issues. He was responsible for leading brainstorming sessions, communicating with the team members and editing the final versions of the campaign. During his MPhil program, he has experience with various volunteering & leadership programs.
Abirami Raveendranath
Intro: 20-year old Abirami is a Sociology undergraduate from Chennai, passionate about gender and sexuality and is interested in exploring the intersectionality of the same. 
Bio: Abirami Raveendranath's interest for understanding human relations has steered her towards research, the product of which has been multiple research studies that explore various intersections of gender, sexuality, religion and culture. She is a trained Bharatanatyam dancer who loves reading and painting. Her passion for reading led to her pursuing a Bachelor of Arts in Literature, something that she had dreamed of doing ever since she found out about collegiate education at the age of 7. She has been involved in educating underprivileged children through volunteering since school and is currently a city lead at Bhumi, NGO for Speakout, the English project. Languages and art fascinate her and she hopes to master a few languages and art techniques during her time here on earth.
Harsh Randhawa
Intro: 22 year-old Harsh is considered an optimistic, dedicated & curious person with an interest in a variety of things by his friends. She is sincere in her way of living and easily excitable at times by the simplest of things.
Bio: Hailing from Kapurthala, Punjab, Harsh is currently pursuing B.Sc. Statistics from St. Xavier's College, Ahmedabad. Previously an intern with Nestle, she aspires to join the defense forces in future. She has an inclination towards Buddhism and a keen interest in psychology. She strongly believes that mental health can be taken care of wonderfully if we recognize the spiritual aspects of it. Her hobbies include Bhangra, sketching and volunteering.
She is excited and ready for this fellowship and hopes that she will be able to open the door of compassion inside her heart and let everybody walk through it.
Nitesh Arora
Intro:  Nitesh is a bibliophile at heart, who is keen to understand human thought and its cultural    conditioning as well as how this systematic knowledge of behaviour helps to better our lives. Alongside this, he is also a self-taught multi-instrumentalist and a motivated individual!
Bio: In his final year of studying Psychology, Nitesh is a deeply curious soul who is a multi-instrumentalist as well as an avid reader. The human mind has been a constant source of intrigue and fascination for him, which is the reason for his pursuit of Psychology and he endeavors to join the spiritual notion of existence to the existing western framework of the psyche. Literature is his second love since it helps comprehend vast and varied perspectives of people and the culture that they encompass, beneath the veil of their apparent conscience. He has also volunteered for an NGO as an English tutor for more than a year, which is very rewarding in ways beyond monetary means!
He believes that this Fellowship has the tremendous potential to be a pathfinder for many, who are seekers of positive psychology but in a spiritual framework of worldview, him included! 
Ketaki Surendra Natekar
Intro: A psychologist with over 6 years of experience in the field after attaining an advanced academic degree in Psychology, Ketaki continues to up skill through various courses and workshops. She has a wide range of experience of working with corporate, school students, couples and families and geriatric populations.
Bio: Service for human kind is where Ketaki's heart is and working with people has turned out to be the manifestation of this passion. Her profile is formally attested with advanced academic credentials with Bachelors' in Psychology and Masters in Counseling Psychology. Formal education was adequately supported by internships and volunteering to gain the necessary practical experience with varying populations and concerns like substance abuse, geriatric population, couples and families, thus creating a holistic profile. Ketaki has since worked in a school set up as an in house counsellor and later the hub (cluster) counsellor, trainer and facilitator with a budding start up, senior psychologist and workshop facilitator in a start up evolving into an organization. She is constantly upskilling to stay abreast with the dynamic field of psychology, therapy and counseling.
Rajat Tanwar
Intro: Rajat is an optimistic human who loves to bridge the gap of love, help and need wherever it is required. He loves dahi bhalle, cooking, singing and storytelling.
Bio: Rajat is a Youth Leader at LEAD India NGO and practices as a criminal and civil Advocate at Delhi & NCR District Courts, Delhi High Court and Supreme Court of India. He's enthusiastically exploring human science performance (mind-body balance & emotions psychology), systems thinking/ design thinking, cyber security and criminal laws/ legal system. He's actively contributing to the society around him by sharing his knowledge and skills as much as possible to save the environment, to protect people's rights, to help anyone who's in need and trying to bring happiness to people around him.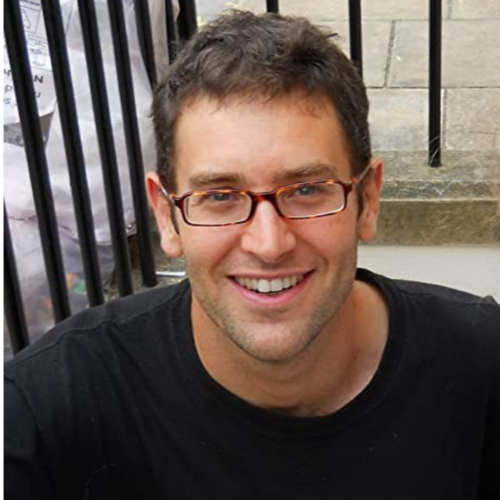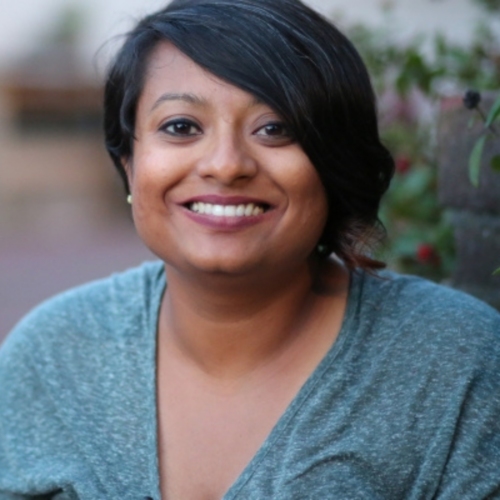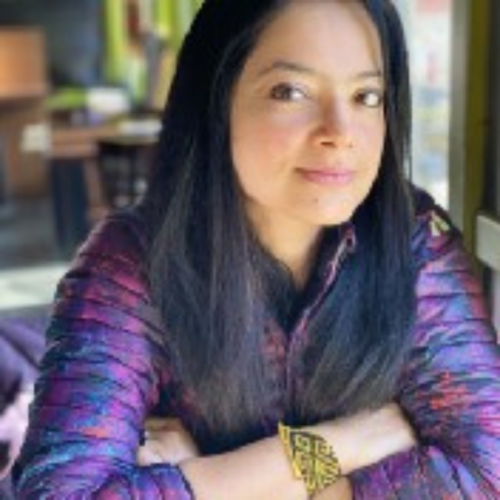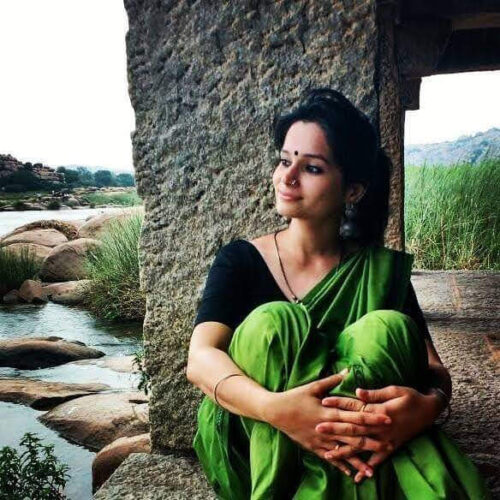 Dr. Sneha
Dr Sneha Rooh is a Palliative Physician, somatic and arts-based therapist. She is the founder of Orikalankini- an organisation that is changing narratives around menstruation and sexuality in India through art and dialogue. Dr Sneha is passionate about helping people bring about personal and social change with an embodied and systemic approach.
Daniel Mackler
Daniel Mackler is a former psychotherapist and presently a musician, filmmaker, Youtuber, and writer based in New York. He is most widely known for his film series including the 2008 documentary Take These Broken Wings, on recovery from schizophrenia without medication, and the 2011 documentaries Healing Homes and Open Dialogue, both on alternative treatment programs for psychosis. He is also the co-author of the 2010 book A Way Out of Madness, and the co-editor of Beyond Medication. Daniel sees our world growing more pathological, confused and disturbed by the vagaries of modern living, yet he writes with great hope – both for individual and collective healing, and offers a new perspective – on relationships, parenting, family systems, on manifesting the best of ourselves, and the future of our species.
Trina Talukdar
Trina envisions a world where society is being developed by the most unlikely leaders from unlikely places.
In order to find and nurture these leaders, Trina co-founded Kranti, an organisation that transforms girls from Mumbai's Red Light Areas into agents of social change. As Director of Venture and Fellowship for Ashoka, South Asia, Trina searched, selected, celebrated and supported the leading social entrepreneurs of our times to scale their work globally.
Dr. Pongkhi Bujorbarua
Dr. Pongkhi Bujorbarua has a Ph.D. in Educational Psychology from the University of Washington, Seattle. She works with the refugee population in the United States, focusing on the mental health issues (PTSD, anxiety, depression, etc.) of children coping with traumatic experiences. She is the Founder of 'Sanchayan', a non-profit corporation based in Seattle, Washington with the mission to contribute to the well-being of children and their families through creative practices. Through Sanchayan, Dr. Bujorbarua strives to provide a platform for alternative modalities, such as dance, movement, art, music, poetry, and play for dealing with emotional trauma.
Aditi Rao Gunjan
Aditi Rao, an upcoming artiste from Hyderabad has undergone training in Bharatanatyam for the last 18 years under the guidance of her guru, Padmashree Dr. Ananda Shankar Jayant. She has
also pursued a diploma in Movement arts and mixed media from Attakkalari Centre for movement arts, Bengaluru, where she was trained in Contemporary dance techniques, Ballet,
Kalaripayattu, Yoga, Pilates, light design and art history.
She is an empanelled artiste with Doordarshan, Hyderabad and also holds a certificate diploma in Bharatanatyam from Potti Shreeramulu University, Hyderabad.
She has worked as a senior instructor at the Choreotheque School of contemporary dance, Delhi.
She has also worked as a dance eduation specialist, teaching creative movement to kids, with Fitkids pvt ltd, New Delhi.
She has performed at major national and international festivals like the PECDA festival, Chennai, Artists Collaboration, Dabaki,Cambodia; 70th Indian Independence Day Celebrations,
Switzerland; TEDx Hyderabad; International dance festivals in South Korea and China, NCPA, Mumbai and many more.
Aditi conducts regular classes and workshops in Bharatanatyam, creative movement, body conditioning and contemporary dance techniques in the city.
Compassion & Resilience Fellowship 2023 Announcement
The Foundation for Universal Responsibility (FUR) of His Holiness The Dalai Lama in partnership with The Red Door (TRD), is proud to announce the second year of the Compassion and Resilience Fellowship.
Designed as a virtual program consisting of two batches consecutively engaged for three months each, the Compassion and Resilience Fellowship addresses an exigency made visible by the Covid-19 pandemic and its psychological fallout – the need to systematically prepare for an increasingly volatile and unpredictable future. 
The Fellowship will provide 50 individuals between 21 and 30 years the opportunity to enhance their psycho-social skills and get future-ready! 
If you are open to having your perceptions challenged, are oriented towards psycho-spiritual growth and see compassion as a critical 21st century skill, this Fellowship is for you!